New 'invisible' solar panels in Ancient Pompeii imitate Roman terracotta tiles – feedbaac.com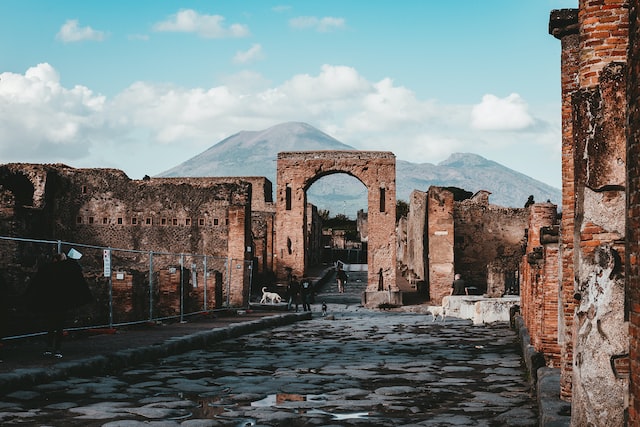 Ancient Roman ruins at Pompeii have been fitted with invisible solar panels, in a move that will contribute to the archaeological site's sustainability efforts and cut costs. The innovative panels, which blend into the background by imitating traditional materials, were installed on the House of Cerere, on a thermopolium — a Roman snack bar — and on the House of the Vettii, which recently reopened following 20 years of restoration work.
"They look exactly like the terracotta tiles used by the Romans, but they produce the electricity that we need to light the frescoes," said Gabriel Zuchtriegel, the director of the archaeological park of Pompeii, in a press release.
Each year, 3.5 million tourists explore the vast ruins of the ancient Roman city, which was buried by the eruption of Mount Vesuvius in 79 AD. But due to Pompeii's size, energy bills are expensive and conventional methods of providing power across the site can threaten its appearance.
"Pompeii is an ancient city which in some spots is fully preserved," Zuchtriegel said. "Since we needed an extensive lighting system, we could either keep consuming energy, leaving poles and cables around and disfiguring the landscape, or choose to respect it and save millions of euros." The new technology will help the archaeological site to cut energy bills and make it more enjoyable, he added.
The invisible solar panels — or "traditional PV tiles" as they are technically known — were created by the Italian company Dyaqua. They can be designed to appear like stone, wood, concrete or brick, and hidden on walls, floors and roofs, according to Elisabetta Quagliato, whose family owns Dyaqua, in the press statement.
"We are an archaeological site but we also want to be a real-life lab for sustainability and the valorization of intangible heritage," Zuchtriegel said. "Our initiative is not merely symbolic. Through the million tourists who visit us every year, we want to send a message to the world: cultural heritage can be managed differently and in a more sustainable way."
Other locations in Italy using the invisible solar technology are the commune of Vicoforte in Italy and, soon, Rome's contemporary art museum Maxxi. Public buildings in Evora, Portugal, and Split, Croatia will also install the panels, according to the press statement.
Pompeii's recent use of these panels is just the beginning, Zuchtriegel said. "From now on, we will be taking this solution into account for all future renovation and restoration projects."