Get the Most Out of Your Samsung Galaxy Watch 6 Series: Top Tips and Tricks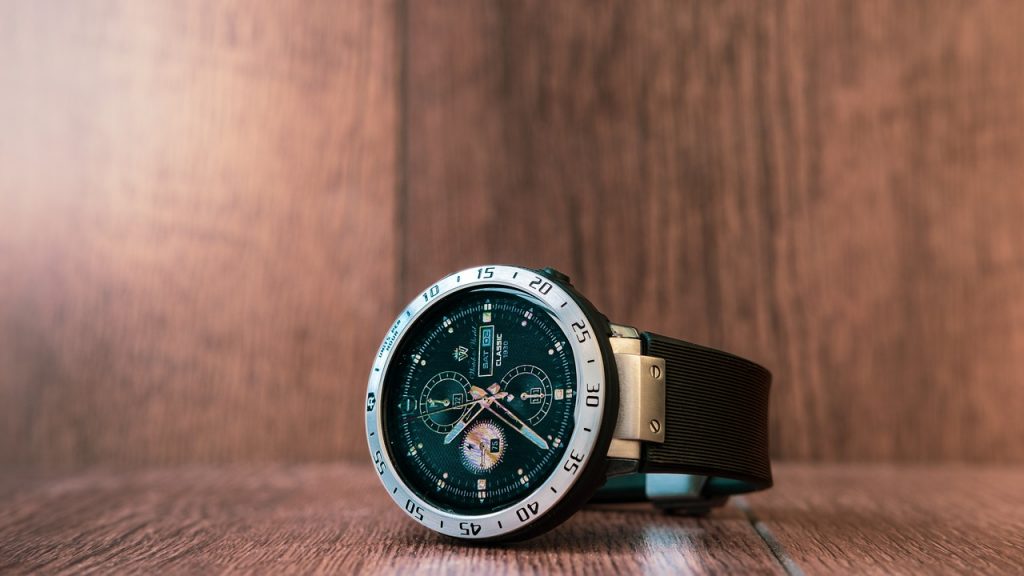 Samsung's smartwatches are known for their comprehensive features that cater to a variety of users. If you've recently acquired the latest model, optimizing a few key settings can greatly enhance your experience. Discover our top recommendations to maximize your Samsung Galaxy Watch 6 series wearable.
Customize Your Watch Face for Added Functionality Your watch face can offer more than just aesthetics. Complications allow you to display additional information alongside the date and time. This convenient feature lets you keep track of your stats without navigating through menus.
To customize your watch face, long press on the current face and select customize. Add preferred information and shortcuts to available complication spaces. Consider changing your watch face if it lacks complication space.
Efficiently Manage Quick Settings The quick settings menu is a valuable tool for quick access to essential features. Customize this menu to suit your priorities and streamline your smartwatch usage.
Swipe up from the home screen to open the quick settings. Access Edit mode by swiping all the way to the right and tapping the plus icon. Rearrange or remove icons by dragging or tapping the minus sign.
Leverage Wear OS Tiles for Quick Information Wear OS tiles are central to the Galaxy Watch 6 user experience, offering at-a-glance information and app shortcuts. Organize and customize these tiles to match your preferences.
Access tiles by swiping left from your watch face. Edit tiles by pressing and holding a tile, then dragging it to a new position. Remove unwanted tiles by tapping the red minus sign. Alternatively, manage Tiles from the Galaxy Wearable app on your paired phone.
Personalize Your Watch Buttons The Galaxy Watch 6 features two navigation buttons that can be tailored to your preferences. Customize single and double presses to optimize your smartwatch interactions.
Open the Settings app. Scroll down and tap Advanced features. Access Customize keys. Configure connected services.
Utilize Supplementary Tools The Galaxy Watch 6 series supports various supplementary tools that enhance its capabilities. Sync your watch with exercise machines or Samsung TVs for an expanded experience.
Open the Samsung Health app on your Galaxy Watch 6. Access Settings and select Share data with devices and services. Choose the device you want to sync with.
Choose the Right Band for Your Lifestyle Selecting the appropriate Galaxy Watch 6 band is crucial for both style and functionality. Consider factors like your daily activities, preferences, and budget.
Optimize Photography with Your Watch Enhance your photography game with the Camera Controller app on your Galaxy Watch 6. Capture shots and control your phone's camera directly from your wrist.
Align your phone's camera and open the Camera Controller app. Tap Capture to take photos or switch to Video mode for recording. Set a timer for your phone's camera using the timer icon.
Stay Updated with Software and App Updates Regular software updates from Samsung enhance performance and introduce new features. Ensure your watch and apps are up-to-date for a seamless experience.
For software updates, enable Auto update under Software Update in Settings. Check for app updates by tapping Samsung App updates under Apps in Settings.
Prolong Battery Life Preserve your Galaxy Watch 6's battery life by optimizing certain settings.
Disable Always-on Display mode to conserve battery. Adjust heart rate monitoring intervals in the Samsung Health app. Limit continuous stress monitoring to save power. Dim your screen brightness for extended battery life.
By following these tips and tricks, you can make the most of your Samsung Galaxy Watch 6 series and enjoy a seamless and customized smartwatch experience.